Find out about the latest happenings
Innofitt Annual Get Together 2023
Realty + Co-Working Conclave & Excellence Awards 2023
Realty + Co-Working Conclave & Excellence Awards 2023 at Jio World Convention Centre (JWCC), Mumbai
Indiawood 2022
Ganapati Visarjan at Pune Factory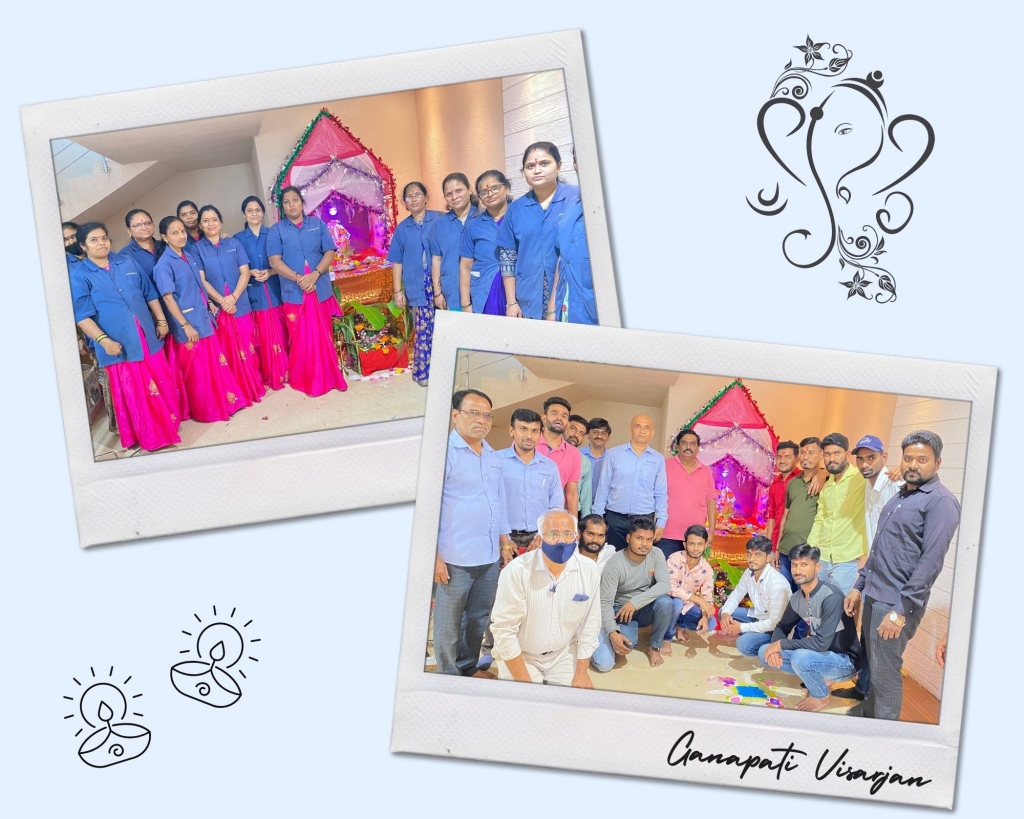 Vaccination Drive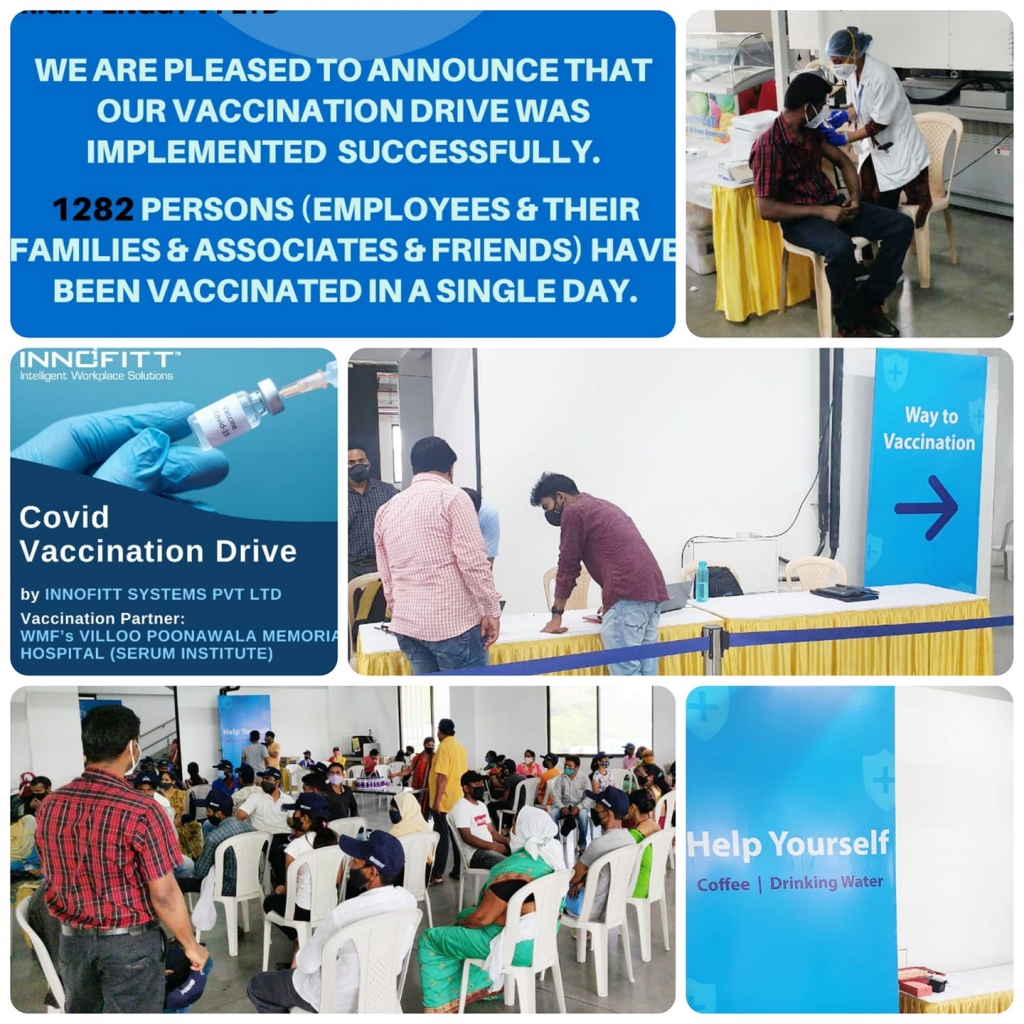 We're here with you as we fight the virus together helping 1200 persons (employees & their families, associates & friends) cross the vaccination finish line to a safer, healthier life.
India's No. 1 in Monitor Arms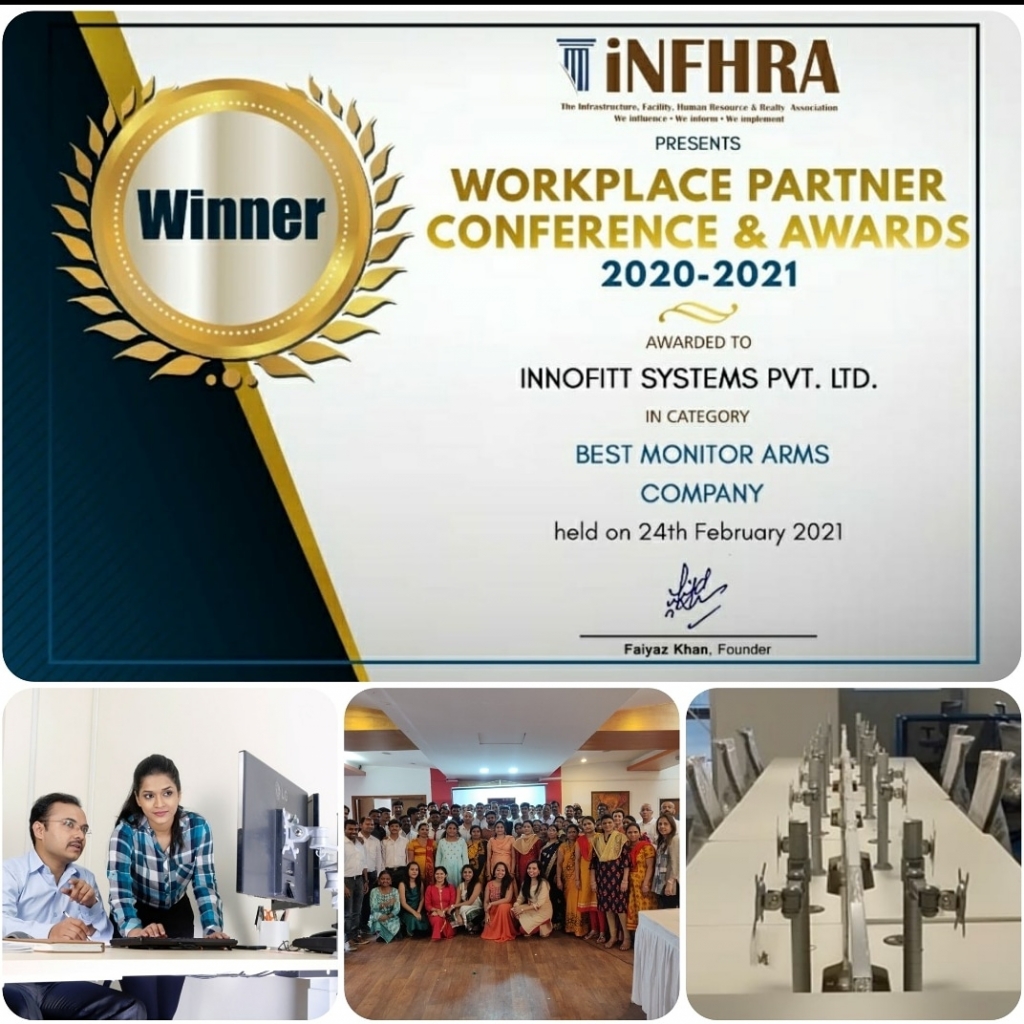 We thank all our clients who have used and specified our Monitor Arms in multiple projects across India. We are proud to have made more than 50,000 employees pain-free at their workplace, which makes Innofitt the No. 1 company in Monitor Arms.
Congratulations to our entire Innofitt team on winning Workplace Partner Award 2020-2021 presented by INFHRA Association under the Monitor Arms Category. Our team has put in tremendous efforts despite tough times and earned this prestigious award.
Innofitt offers the widest range of Ergonomical Monitor Arms backed with a 5 year warranty and made in India