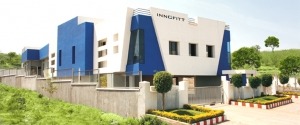 Intricately designed and manufactured according to the very best quality standards, Innofitt products are the very latest in office ergonomics.
Founded by Mr. Ramesh Devnani, Innofitt was conceptualized to fill in a gap between industry offerings and customer needs, something that Mr. Devnani realized with his extensive experience with Larsen & Toubro. As a result of these cross-industry sensibilities, today Innofitt is a leading Indian brand in workspace-enhancing accessories. We understand that office furniture today isn't necessarily designed to be comfortable and ergonomic, leading to health issues and unnecessary strain on the body. That's why, we always aim to design and create products that will take care of such issues from the get-go.
Our range of products include Monitor Arm Solutions, DeskPort Solutions, KBD Solutions, CPU Solutions, Drawer Solutions, Table Stands and Other Office Solutions. These products optimize space utilization while giving your office a stylish and modern look.
With a client list of leading architects, top furniture manufacturers, importers, interior contractors and select corporate/institutions, it is always our relentless quest to constantly innovate and provide great working spaces for one and all.
Sunil Devnani Director, Marketing
Sunil Dev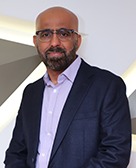 nani has over 28 years of extensive experience in the field of furniture manufacturing. He started his career by joining the furniture manufacturing business after finishing his graduation in the Commerce discipline. Sunil was guided by Innofitt's Co-founder, Ramesh Devnani and he also received hands-on training from him. As Innofitt's Director – Marketing, Sunil is well-versed with the technical matters related to the company products. He leads the sales and marketing teams ensuring high levels of customer service and consumer satisfaction.
Sunil firmly believes in providing a pain-free workplace. Through Innofitt's intelligent office accessories, he creates a stress-free workplace, which eventually increases the efficiency and productivity of employees. Over the years, it has been Sunil's constant endeavour to uphold the commitment of creating ergonomic workstations that ensure greater productivity and cost saving to all his clients.
Anil Devnani Director, Manufacturing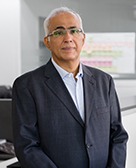 Anil Devnani is a commerce graduate from Sydenham College, Mumbai, post which he went on to work in Spain for close to 14 years in the garment business. He joined Innofitt in 1997 alongside Sunil Devnani to lend his articulate, hands-on functional expertise to the business of furniture peripherals production. At Innofitt, Anil is incharge of new product development with the singular objective of enhancing productivity amongst employees and saving on the office costs and overheads. He also looks after the quality management and control aspects of the business and is entirely responsible for delivering trouble-free products.
Anil envisions Innofitt to be a formidable player within their domain of expertise, as a vendor that offers intelligent and innovative workplace accessories to address the ever-changing technology trends and customised demands. He wants to carve a niche for the business and make new forays into the banking and financial services, IT/ITES and educational sectors. Likewise, he intends to grow Inoffitt's repute for delivering hassle-free products to other corporate segments as well.