PDX Console: Cost-Effective, Yet Reliable Quality.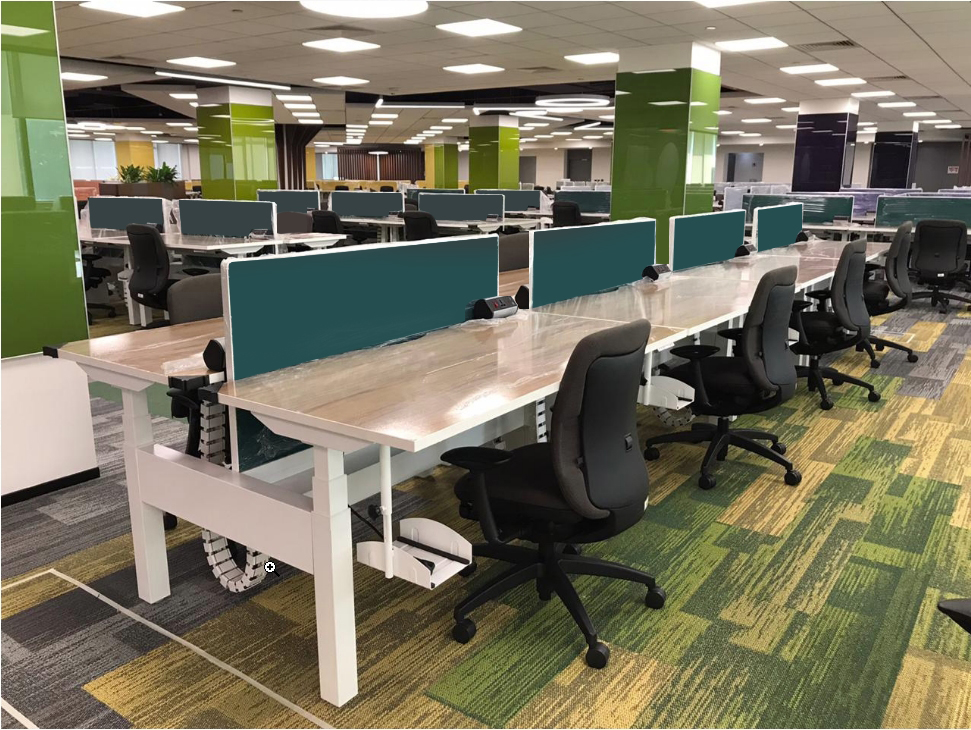 A leading office workstation brand, with a presence in India, was facing budget constraints with respect to their netbox with their client. The client, an American MNC, found the option of using an imported netbox very expensive and asked the furniture company to search for an alternate product.Innofitt came to their rescue by offering an equally reliable product at a much more reasonable cost. The end-user evaluated & approved Innofitt's product, thus saving a good amount of money.
InnoFlex: Cutting-Edge, Yet Cost-Effective!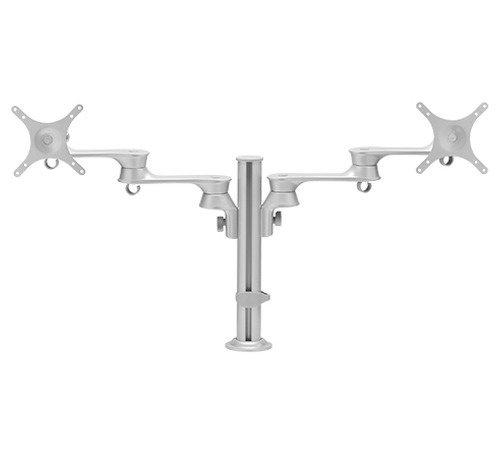 An international office furniture brand, with a manufacturing base in India, was facing budget constraints with respect to their Monitor Stands in a recent order. The issue was the end user who found it an expensive affair to integrate the imported stands into the project, resulting in the procurement cost shooting sky-high.
Innofitt's cost-saving alternative.
The furniture manufacturer approached us and we saved the day with a cost-effective alternative with similar features, specs and aesthetics. The end user approved the Monitor Stand which resulted in them saving a substantial amount.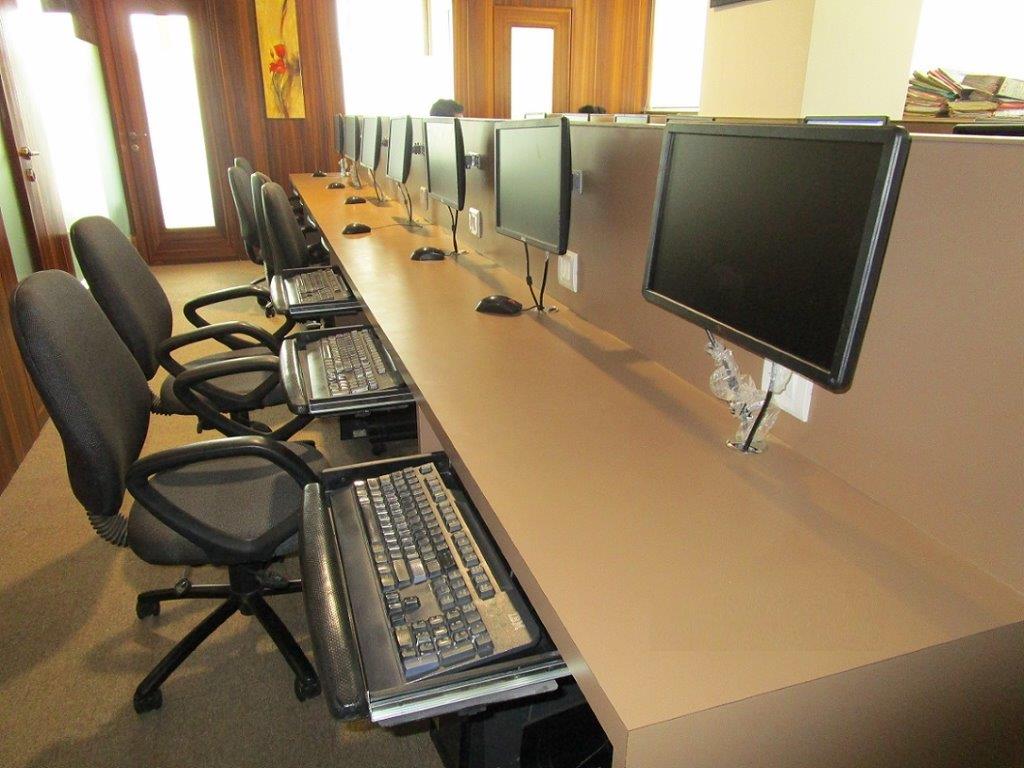 KRVF Outsourcing Pvt Ltd, (a Medical Transcription Company) was doing up the interiors for their Mumbai office. Due to space constraints, the depth of each table was only 18". Further, after placing the monitor on table, the working depth available was just 11", since 7" was taken up by monitor base.
Innofitt's Partition Mount came to their rescue. The holder can get the monitor base removed and Monitor is mounted on the Monitor Holder. This way the loss of 7" depth is recovered and users can enjoy full 18" depth of working space.
KRVF Outsourcing were impressed by the smart workspace solution. Their monitors were now placed at a more ergonomic height, and eliminated risk of back and neck strain. The users now work in a more neutral posture without hunching down to view their screens, thus improving their productivity in the long run.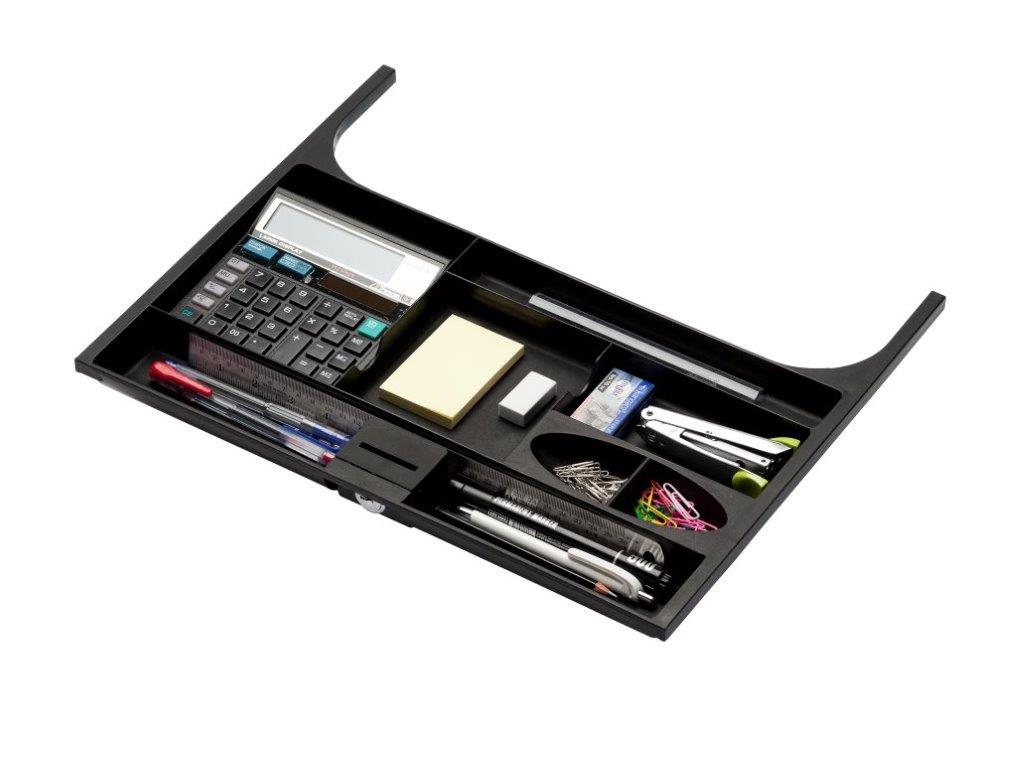 M/S Spacerite, an interior solutions company, had undertaken furnishing of a corporate office in Mumbai. While comprehending to client's needs, they were faced with the issue of storage. They found it difficult to store stationery items and sundries, as they were kept in a haphazard manner. This not only made it time-consuming in locating them but also a waste of working time.
Innofit Systems gave the perfect solution to this –The Stationery Organiser. Since this product facilitates storage ofstationery items and sundries in a compartmentalized tray, all items are well organized and available within seconds.
A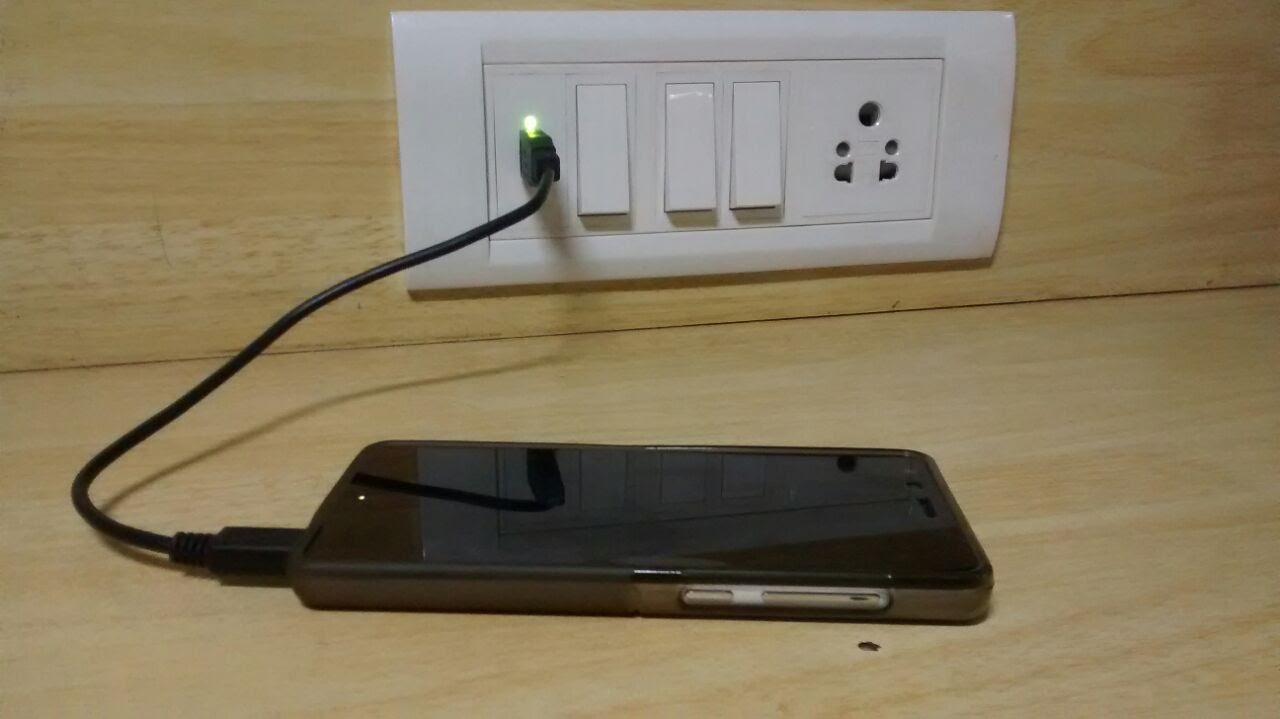 rchitect Imtiaz Lokhandwala of CUBIT INC had undertaken designing for a corporate office. It was observed that the employees needed to carry their mobile charger to the office daily.
Innofitt suggested the USB charger as the quick fix. With the use of USB charger on every desk, the employees don't need to carry their chargers to office.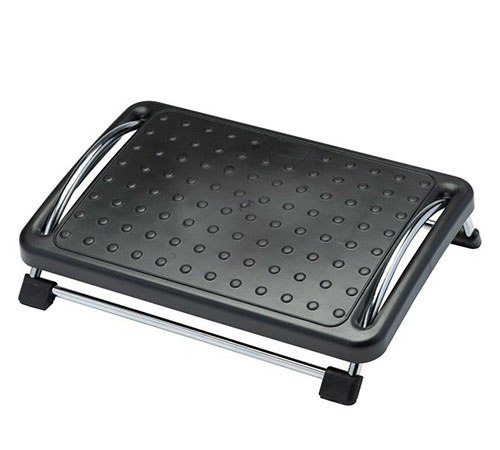 Sedentary lifestyles have led to a spurt in the neck, shoulder and back pain in young professionals. Being a young professional suffering with a lumbar spinal issue (predominantly called the lower back pain), I soon realized the importance of maintaining a correct posture at work place. I learnt that maintaining the right posture does not only require a good back support but also requires a good leg support so as to prevent the stress at the lower back. This led to my search of a good footrest that could be used to fix the daily hacks at my workplace. Soon I got introduced to the Innofitt ErgoRest – Footrest that made my life easy. This Footrest can be easily adjusted to one's seating arrangement. Thanks to Innofitt my feet feel at rest and so does my back. It's a great product and I'm glad I got my hands on it.
– Diksha Kishnani from PWC